If you open any health magazine these days chances are you'll see an article on "Clean Eating." Clean eating involves eating meats, fruits, dairy and vegetables in their natural state. It shuns processed foods and sugars and instead promotes the consumption of whole foods, seeds and nuts.
Clean eating helps rid the body of toxins and increases energy and stamina. In many cases, clean eating can help prevent and treat diseases.
If you've been a Christian for any length of time, you know that there's more to a human than physical health. Staying spiritually healthy is vital.
Spiritual diseases are rampant in the church. Many of them are contagious and spread from person to person. I myself have been guilty of passing a spiritual disease on to my friends by way of complaining, gossip, and overspending. Not every spiritual disease is contagious, in fact the biggest spiritual disease is heart disease. It's the root of many spiritual illnesses and ailments.
Five ways to know if you're suffering from spiritual disease:
You feel horrible. People with heart disease feel depressed, anxious, worried, and guilty.
You're burning up. People who suffer from spiritual disease often burn with lust, rage, jealousy, and greed.
It's contagious. Are you seeing the results of your sickness in your marriage, your family, or your work?
You lose your voice. Spiritually sick people can't talk to God. Their prayer lives suffer because they're spiritually sick. When was the last time you shared the good news of Jesus Christ? Maybe spiritual sickness has caused you to lose your voice in that area, too.
Weight gain. Christians with spiritual diseases often suffer weight gain from the burdens of sin they insist on dragging around with them. They are burdened with guilt, shame, and remorse.
So, when we're suffering from a spiritual ailment, what diet should we put ourselves on? The diet may seem strict, but when disease is present, we risk our soul if we don't take care of it.
Clean Eating plan for Christians
Cut processed foods. What we consume can kill us! Stop consuming media that isn't biblical. Movies. Magazines. Catalogues. YouTube. Video games. Articles. Websites. When processing wheat into white flour, all the healthy things are eliminated. Chances are, even if you're reading something that sounds good (like white bread looks and smells good), all of God has been eliminated.
Eat Whole Foods. The only food source on earth that hasn't been altered is the word of God. It is the ultimate whole food. After eliminating processed foods from your diet, begin eating the word. The spiritual doctor's advice is this: Eat three meals per day and never miss a meal. That means you read your Bible three times a day! It doesn't have to be a feast to constitute a meal. A bite or two of God's whole food will increase your spiritual health day by day.
Exercise. Chances are, if you've got a spiritual illness you've been running, but you've been chasing things and experiences that don't bring happiness. Start running toward God with all your heart. Seek His face in nature, prayer, scripture reading, meditation, and fellowship. Begin thinking of others first. Feeding yourself results in spiritual sickness. Feeding the needs of others results in spiritual health. Do something every day for someone else. Serve.
Count Calories. Growth never happens if you make a plan and fail to execute it. It's intentional. If you want to conquer heart disease, you're going to need a plan with results you can measure. Begin counting calories in order as an indication as to the effectiveness of your plan. Count your blessings. Count your prayers. Count the number of scriptures you memorize. Count the encouraging words you utter. Count the number of church services you attend. These things alone won't guarantee your spiritual health, but a plan that has measurable results helps to eliminate the spiritual sickness in our hearts and lives.
The goal of spiritual wellness is growth and weight gain! A nice fat soul should be the goal of every Christian. Spiritual wellness begins with awareness and ends with a diet full of God's word. It's the most powerful diet in the world!
About the author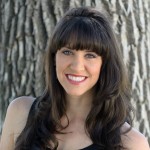 Kelli Hughett holds a degree in Women's Ministry from Bear Valley Bible Institute of Denver. In addition to teaching women, Kelli is a fiction writer and homeschool mom. She and her husband, Kirt, work with the church in Windsor, Colorado where they're raising their three kids. Kelli loves agricultural landscapes, the Broncos, and reading the classics. Her latest suspense novel, Red Zone, is available on Amazon.  Connect with her at www.kellihughett.com.