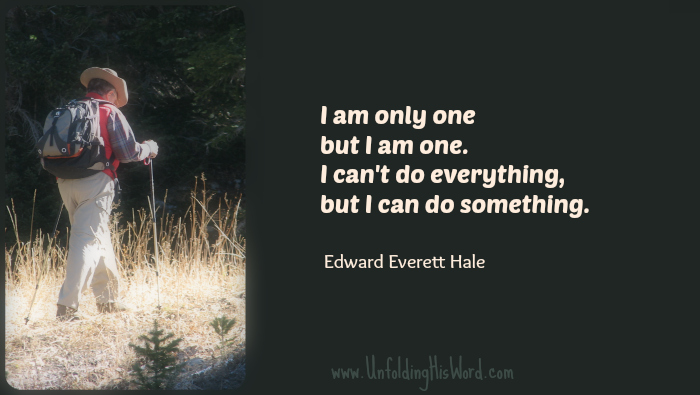 By John F. Thornbury
God wants us to use the abilities we have, all of them, with full dedication to his glory. The Lord has given talents, gifts, abilities to all his people. He is sovereign in this. He does not expect us to use gifts we do not have. But what we can do, we should. Here are some self-evident truths.
Each of us knows there are things we cannot do. Perhaps you cannot preach, or play an instrument in church, or sing. You my not be adept enough in math to serve as a treasurer. But there are things you can do.